Shadow Estate Luxury Pet Resort is a purpose built 12 bedroom facility designed around the unique needs of our pampered canine friends. Each guest has a private room built with insulated walls and ceilings, glass windows in the doors and furnished with colour TV's and DVDs. Each room has a different theme from Winnie the Pooh to Spiderman. In winter we have in floor heating to keep our guests toasty warm. Yes families can stay together in the same room.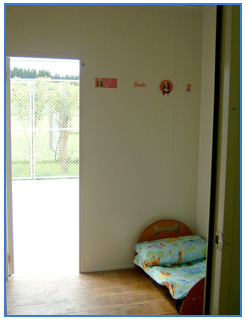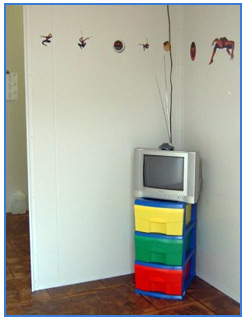 Patios
Each of our 12 private rooms has an attached patio to which guests have access to during the day.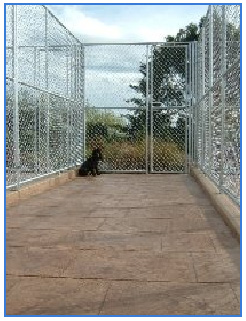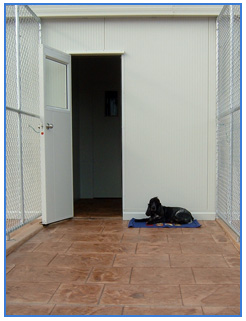 Chalets
We have four family chalets designed especially for our clients with 2+ dogs. Huge detached bedrooms with T.V. DVD and stereo. Themes are cats, nortical, transport and birds.The chalets are double glazed and in winter heaters are provided to keep guests toasty warm.Each chalet has a verandah and a large lawn to play on.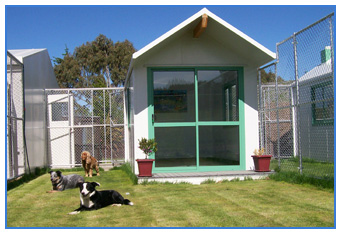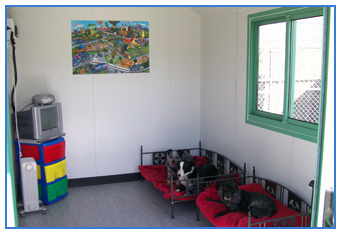 Trial Nights
If your best friend has never been boarded before we recommend a trial night prior to a longer stay to help him become familiar with our facility. It also allows us to access him and his needs and any further information that may be required can be asked when you pick him up the next day.

Usual trial night times are drop off 8 am and pick up before 10 am the following day. This way your first timer gets a full day and night and the main thing for your best friend is that you come to collect him the next day, he's had food, fun, exercise, hugs and kisses, a good nights sleep and now it's home time. The next time they stay they are even more relaxed and fit straight into the routine. (A Trial night is available mon-weds only depending on availability and is charged at normal rates).